Locksmith Las Vegas are your local locksmiths in business for over 10 years.
We pride ourselves in being the locksmith company that everyone boasts about to their friends and family.
Customer satisfaction is top priority for Locksmith Las Vegas and has served us really well over the years.
We are your friendly, competitive locksmith whom provides great quality workmanship at affordable prices.
At Las Vegas Locksmith we only employee accomplished locksmith who undergo extensive training to make them best they can be. The locksmith industry is always developing to keep up with evolving security technologies. So we make sure our locksmith technicians do the same and not just with their training but also with the tools that they use for each job. The technicians at Locksmith Las Vegas are licensed, insured and bonded.  They offer the very best service fully equipped with the latest tools and machinery in their mobile unit and up to date with cutting-edge technology, which means that there is no job our technicians cannot handle and no job they won't be happy to help with.
You can never tell when and what time you might need the help of a locksmith so to prove our dedication to you we are open 24 hours a day, 7 days a week and all major holidays too servicing Las Vegas and the surrounding areas. Our team of dispatchers are ready and waiting to take your call (702) 577 2941 to answer any questions you might be having regarding security matters. In the case of emergency situations we send out our closest technician to your location aiming to be by your side in 20 minutes or under after speaking with dispatch. If it is a less urgent issue then you might like to schedule an appointment at your convenience with us.
Since Locksmith Las Vegas have such skilled technicians we are able to offer assistance for a huge variety of instances. We can provide a 24 hour emergency locksmith service, residential, commercial, automobile, key cutting and re-keying service straight to your location.
Residential Locksmith Las Vegas


Locksmith Las Vegas have the experience to tackle all the features of locks and their replacements. We offer 24 x 7 emergency locksmith services when it comes to both commercial and residential clients. Your security and safety is our priority.
The locksmith Las Vegas services are available throughout the city and even extends to the surrounding areas. You can call us when you:
When you cannot enter your home – either locking your keys inside, losing them or having them stolen
When your door lock starts to malfunction – Jamming and not operating as it should, your locks might be worn and need replacing with new locks
If you have too many keys – technicians can re-key your whole house to fit the same key
Forced entry or break in – an attempted burglary where the locks are damaged or broken a new installation would be required
Lost my mailbox key – if it operates with a key and you lost the key our technicians can pick any type of lock
If you want to upgrade you security – installing better locking systems like high security locks, surveillance and cctv systems have a full safety inspection and find out where the flaws in your security lie.
My safe won't open – give our team the make/ model and they will crack your safe whether it's a mechanical or electric lock.
The garage remote doesn't function – any type of remote is fixable by our technicians
Plus many more, call and speak with an advisor for more information.
Commercial Locksmith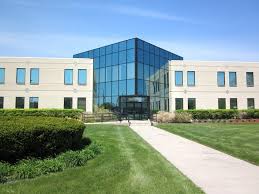 Our Locksmith is committed to protect your business. Do call us if you or any member of your staff have mistakenly locked yourselves out. We have the expertise to help you efficiently and fast. Our locksmith Las Vegas services are available at all hours.
Our range of services include:
* Unlocking your business premises if you are locked out: In case you have misplaced or lost, your keys and cannot get into your workplace, we can help you gain access to your property and even change the lock if you want to do so.
* Burglary damage: If your workplace has been battered by force entry, we can repair the damaged locks or replace them if needed.
* Safes and vaults: We can open your vault or safe if you have lost the keys. We can also advise you on the most suitable place to keep it.
Automotive Locksmith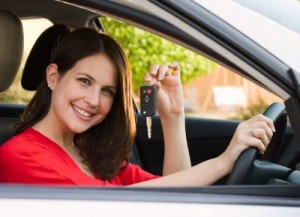 Automobile services are particularly common Locksmith Las Vegas receives a large amount of calls regarding motor vehicles. The services we offer are:-
24 hour Car Lockout
24 hour Trunk Lockout
New Key – when a key has been lost, misplaced or is broken
Key extraction – if a key breaks inside a lock or ignition
Ignition – Ignition problems replacement or fix
Transponder Chip Keys
Laser Cut Keys
Smart Keys
Remote Control
When needing an automobile service make sure you can provide the make, model and year of the vehicle, VIN is also helpful this will make it easier for the technician to deal with if they know in advance which vehicle so that they can be sure to have the right supplies. Automobile locksmiths are not just for cars they can work with motorcycles, RV, Trucks, Trailers and even Boats. Any vehicle with a motorized engine and a locking device Las Vegas Locksmiths is ready to help.
It is not just our homes and vehicle's that need protecting, it is also our workspace, office building, warehouses, storage unit or retail store, commercial properties of any type can also find themselves in desperate need of a locksmith. It is crucial that you not only secure the property but take good care of the people whom work inside the property making sure they are kept safe, so for any business owner security should be a very high propriety.
Key Cutting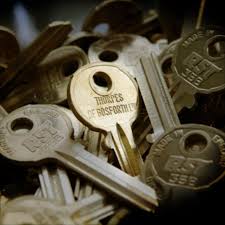 At Locksmith Las Vegas, we stock a substantial quantity of blanks and keys ready for cutting. Our locksmiths use the latest technology for computer enabled key cutting. We can produce duplicate keys that exactly matches the functional requirements of the original version.
Our Locksmith can produce keys even if there is no original existing at the time of copy. We use the lock number and code to generate a duplicate. We can recreate machine keys, house keys and car keys.
Our in-depth experience and expertise gives us the power to offer a service which remains unmatched in the Las Vegas area.
Re-key Locks Las Vegas
Las Vegas Locksmith can also Re-key any type of lock, If you lost your key or just want to change the lock to a new key we are the address call us and we can handle jobs like that right away.
Las Vegas Locksmith really takes pride in their ability to offer and perform so many different services. It has taken some time to develop the company to such an extent but our hard work and dedication to locksmithing has really paid off and we are happy to be regarded as one of the best locksmith companies in Las Vegas and the surrounding areas. Feel free to call us anytime to speak with an advisor or book a one of our services (702) 577 2941 also make sure you enquire about a safety inspection which can be performed at any location, find out today where your security is lacking, take control and take precautions against crime and have peace of mind that you've done everything to be safe and secure. At Las Vegas Locksmiths we are always pleased to help and love to see our satisfied customers.
Locksmith Las Vegas (702) 577-2941
If you are using smartphone, Check out our AMP Version: Click here