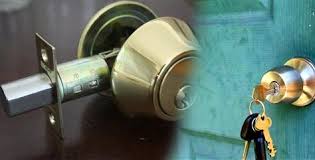 There are often those times where we run into problems at our home, maybe with internal locks, external locks or items that lock with in our property. Las Vegas Locksmith have dedicated services that cover all residential needs.
Some of the residential services that can be provided by our wonderful team of technicians are:
24Hour Home lockout service
New Lock installation or fix
Re-Keying service
Mailboxes
Key Cutting Service
Internal Doors
Garage Door
Shed/ Outside storage
Padlocks
Window Locks
Safes, Cabinets and Desk
Surveillance System
High Security Locks
Security Consultations
As you can see Las Vegas Locksmith have a wide array of residential services to help you out of any kind of circumstance. With the jam packed family and working lives that we lead, it becomes very easy to make little errors such as locking yourself out of your home, this is a very common occurrence and something our staff at Las Vegas Locksmith can deal with competently. Our technicians are well trained and have a vast amount of practical expertise helping client after client on a daily basis. Taking good care of our customers in their time of need is very important to us, so when it comes to your residential needs we take your issues very seriously.
In the case of an emergency we can be by your side in 20 minutes or under helping you through a crisis like a break in or a lockout. We can also provide an appointment service for those less pressing but equally as important matters. Call us on (702) 577-2941
Las Vegas Locksmith have excellent customer satisfaction rates because we really do care about your needs and expectations. Our technicians can offer you advice and knowledge as well as quality service and product supply. Our insured and bonded technicians use the very best tools suitable for the job at hand so you don't have to worry further about bad craftsmanship or a poor job being conducted. A Las Vegas Locksmith technician will never cause further damage to you property it is only a few cowboy technicians that are out there that you would have to worry out, but our technicians at Las Vegas Locksmith are a legitimate professionals.
Feel free to call our 24 hour customer service line (702) 577-2941 at any time to discuss your home's security issues, request a service or to ask for a security evaluation. Las Vegas Locksmith are always happy to help and receive your call.
Call (702) 577-2941