Commercial Locksmith Services Las Vegas: (702) 577- 2941
Protect your Commercial Property
Commercial properties can be just as vulnerable to criminal activity as any other property. Therefore, it's important that your business has good security in place in order for it to succeed. Las Vegas Locksmith can help with all types of commercial properties that you may own. These range from office space, shared buildings, industrial warehouses, retail stores, restaurants, and storage lockups to name a few.
Whether you are locked out of your property or are looking for a security upgrade, Las Vegas Locksmith can help. We offer sound advice from technicians with years of experience and an equally huge amount of knowledge for diverse types of security. Especially based on location and environment.
Some of the security matters our licensed, bonded and insured technicians can help with are: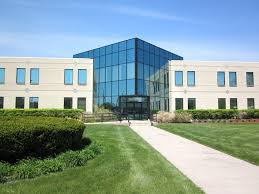 Security Cameras
Surveillance Systems
Window Security
Our trusted staff at Las Vegas Locksmith
Making sure your staff, merchandise and property are kept safe should be a very high priority for any business owner. The technicians at Las Vegas Locksmiths will arrive in 20 minutes or less after you call or request a service. They operate from mobile workshops which contain highly specialized tools and machinery so that they are able to use the proper tools for each job. In addition, Locksmiths have many different skills and techniques that they need to be able to perform. These include lock picking, door bumping, drilling, installations, key cutting, re-keying, electronic keypad, fixing locks etc.
We want to serve you first
Call today at (702) 577 2941 and ask for a free security consultation with one of our friendly staff members. This involves one of our technicians coming to your property and performing an inspection of the whole area. They do this to find out if and where you might have security concerns or issues. In addition, they will make several recommendations based on their many years of experience. And will be able to perform them on the spot should you decide to agree with them on the job. When providing such a service, our main concern is you, the customer. Our technicians will never recommend a service that you do not need or doesn't benefit you in any way. As a result, our technicians are trustworthy and here to help you with any inquiries you have about commercial properties.