24- Hour Key Cutting Services (702) 577-2941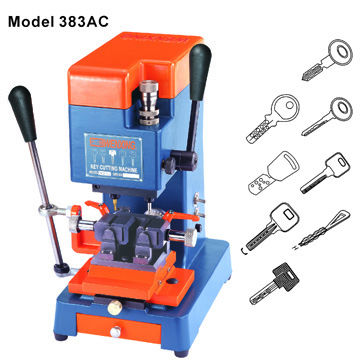 Here at Las Vegas Locksmith, we have the ability to cut all sorts of keys, from a simple front door key to high-security locks, mailboxes, car keys and just about any type of key you can think of is possible for us to cut for you.
Our mobile service units will be happy to produce brand new keys for you and will arrive straight to your location to do so. All of our Key Cutting service locksmith technicians are ready to handle any type of key. Each technician has received large amounts of training in the art of key cutting and is prepared for every eventuality. Our technicians operate from their service vehicle that has everything they could possibly need on board including a vast supply of key blanks, key cutting technology, and tools. Las Vegas Locksmiths can cut any key, at any place, and at any time. Our key cutting services are available 24/7, all holidays are included so you'll never be caught in need without your keys. Just call (702) 577-2941 and request a key cutting service.
Without the use of appropriate tools, Las Vegas Locksmith technicians would not be able to produce any keys for you. There are various key types and various machinery that make the key cutting process possible.
Las Vegas Locksmith key types:
Transponder Key
Laser Cut Key
Skeleton Key
Master Key
Double Sided Key
Spare Key
More key types:
Four Sided Key
Magnetic Key
Do Not Duplicate Key
Dimple Key
High-Security Keys
Paracentric Keys
Duplicate Keys and Blanks
Our Key Cutting service technicians can duplicate keys and produce new keys from blanks very easily. There are a number of different types of cutting machines such as a pattern grinder, punch machine or dual key cutter, by hand or using an automatic or semiautomatic cutter. Each different method requires a good amount of industry knowledge and proficiency in order to produce a working key. Each individual technician has preferred methods for key cutting depending on the type of training they have received.
Key Cutting Service
Las Vegas Locksmith can help you cut your keys in no time at all, presenting you with a professional service and good quality key duplication or production. You will be happy to use our fast, effective, affordable service making your life that little bit easier. Don't hesitate to call us any time you need a key cut, at any location.
Key Cutting (702) 577-2941