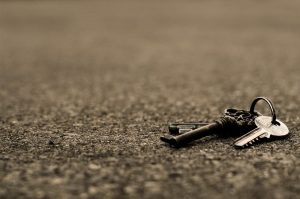 Imagine this… Today you have a very busy schedule filled with a bunch of errands. You are heading out the door and realize your car keys have been misplaced. You start to panic and because you have an appointment in 45 mins. All of a sudden you feel as if your whole day has been turned upside down.
Luckily you are not alone. Forgetting your keys is a very common thing that happens to the best of us. In your moment of panic your keys have never been so important than in this very moment. Before you claim to yourself that they are lost forever sit down and try to relax by taking a few deep breaths. Try your best to calm down. If you are certain that they must be in the house take a moment to retrace your steps and think back to the last time you remember seeing them. Very often people come home in a rush to make dinner and throw their boots, jackets, mittens and keys wherever they may fall. Don't forget to check around the door and between cracks in the couch and chairs.
Missing keys are always found in the most random areas. So make sure you check everywhere. If your car is unlocked start by searching in the cracks between the seats. If it's not there maybe it fell out of the trunk while you were taking in the groceries. Try looking between and under couch cushions, around the TV or other entertainment centers, and under the furniture are also prime spots to inspect.  Be sure to check the inside of your kitchen cupboards, in bathroom medicine cabinets, even inside or on the rims of the toilet, sink or bathtub. Try to make sure you didn't miss anything when going through these areas. Checking twice never hurt anyone.
After all that hard work if you still can't find your key s there is no reason to worry. Without hesitation pick up the phone and call Locksmith Las Vegas at (702) 577-2941 . Our customer service specialists are trained to get your information quickly and pass it along to the closest technician. We hope to earn your business.
Locksmith Las Vegas can help you with all of your locksmith needs such as Car Lockout, House Lockout, Lock Change, Lock Repair, Key Cutting, Transponder car key and much more….