How to repair ignition keys?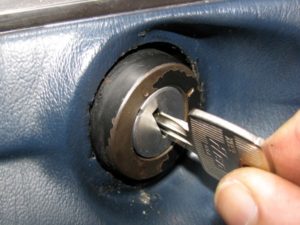 If you are standing at a parking lot with broken or damaged car keys, with no help around you might need to call in a locksmith for assistance. This becomes a real problem when your car keys get stuck in the ignition lock of your vehicle. The car key needs to be either repaired or replaced with a new one. If you have a remote key then you need to have it re-programmed for better functioning. It is a different story when your transponder key or remote key fob stops working or is damaged because this is relatively a specialized area and takes time in programming the key as compared to standard car key cutting.
People often tend to lose their car remote and in new cars it even has the key attached to it. How you can have them replaced them with a new will largely depend on the make and model of your vehicle. Locksmiths who are trained to work with lock and key like these can help you with any type of Car Key Replacement Las Vegas from trucks, motorcycles, vans, cars, to caravans.
Types of ignition key that can be repaired:
• Transponder keys (these keys have an inbuilt chip inside them)
• Remote key fobs (these keys require programming )
• Standard Car keys ( these keys don't control central locking )
• Motorcycle and Motorbike keys
• Van/Caravan/Truck keys
Common problems with broken/ damaged car keys:
• Car key is broken/disintegrated
• Transponder chip in car key is broken/vandalized
• Repair car key fobs
• Snapped Car Key
• Worn Out Car key
• Car key that is jammed inside the ignition lock of your vehicle and seems to be stuck and can't be removed
Most ignition keys usually have a transponder along with it that communicates with the vehicle electronically to overcome theft. The key doesn't function unless and until it is programmed to match the vehicle. An auto locksmith repairs a damaged transponder key by removing the chip and then reinserted into the new one. They have various ways to utilize the old key by re-cutting the key back to original specification and then using the immobilizer chip (fond in transponder keys) as a newly refurbished key. Old models of cars don't require this but the new systems need proper repair. They can easily diagnose whether the problem is key related or ignition system related. After which you can be treated in no time. Sometimes car keys snap if they get stuck and break off, this is when that part of the key needs to be extracted and a new key has to be made for use.
You can find a number of automotive locksmith companies online that can have their professionals dispatched immediately after you contact them and inform them of your problem. Locksmiths and the car dealer can take care of the purchasing and programming of your broken remote key if time is a factor. This way you won't have your car secure and protected.