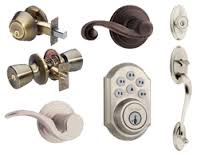 To keep the safety and security in place is the top most priority of every homeowner. When it comes to having the safety in place, Locks and Keys are the most important and functional tools available in the market. Although there are many types of locks, some of the most common types are-
Padlocks
Door knob locks
Deadbolts
Outdoor gate locks and levers
Bump resistant locks
Talking about locks the most important person who should be consulted for, is a qualified and talented locksmith Las Vegas has to offer. A certified locksmith has extensive knowledge about the various types of the locks and their functional uses to enhance the safety and security.
Below are the most common types of locks that are available-
Door knob locks: These are the most common and simple types of locks which can be seen almost everywhere and are used widely. However, the door knobs are not completely safe and are very easy to pick which increases the threat of burglary. Such door knob locks can be easily broken off with a hammer as well.
Padlocks: Padlocks are other commonly used portable locks with a shackle that passed through an opening such as a chain link or a staple. These are the only type of lock that works standalone and is not permanently attached to anything else. The use of additional chain prevents any chances of the theft or vandalism.
Outdoor gate locks and levers: A lever or outdoor gate lock is used for the added security features. This type of lock uses a set of levers to prevent the bolt from moving in the lock thus preventing any chances of misuse. The functioning of a lever lock involves lifting the tumbler above a certain height that allows the bolt to slide past easily. These lever locks are specifically designed to avoid theft and misuse of any type.
Bump-Resistant locks: Irrespective of the strong security features, burglars still come up with ideas to break any type of locks with an easy technique of 'lock bumping'. Bump resistant locks provide the security net from the bumping. A number of certified locksmiths in Las Vegas and other law enforcement groups use a bump key for various security purposes such as in the situations of home or emergency lockouts.
The list is not exhaustive and there are several other types of locks such as switch locks, Cam locks, Mortise locks, and deposit box locks that can be used to add a layer of security to your house and commercial spaces.