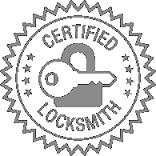 At some point in our lives, everyone has the need to call a locksmith for his services. No matter if we've been locked out of our house or car or just need a simple rekey, choosing the right locksmith is no laughing matter.  An internet search provides hundreds or results, so how can you know which one to pick? Make sure that the service is certified, this is the safest and best way to go if you want a quality job done.
Here are five reasons for using a certified Locksmith Las Vegas
Certified locksmiths undergo thorough training and security clearances in order to make sure that they are qualified for the job. In some states, anyone can simply say that they are a locksmith, including criminals. Some people would try to take advantage when you are in a bad situation. When you hire a certified locksmith, however, you can relax knowing that you have hired a qualified and ethical professional, rather than someone who will take advantage of you
Certified locksmiths are fully insured and bonded. If damage were to occur as a result of the technician, the homeowner has no responsibility in regards to the cost incurred to repair damages. However, with an uninsured locksmith, if property damage is incurred, the homeowner is responsible for the cost of repairs.
Locksmith can do more than just change locks. Of course, locksmiths change and open simple locks when customers get locked out of their homes or cars. Locksmiths also, however, can install high-security systems, add safes and surveillance systems. Most certified locksmiths have been brought up to date with the all of the newest technology that helps to make a home or business secure. These include panic buttons, high-tech security entrance doors, and biometric locks that utilize one's fingerprints as a kind of "key."
Certified locksmiths have been trained to understand a criminal's mindset. Locksmiths develop plans to make homes and vehicles safer and protect them from criminals. Often, locksmiths are called up after a robbery has occurred. They are hired to change locks and to make the home more secure. It helps that they have experience and are knowledgeable on how to safeguard against criminals.
Certified locksmiths are on call 24 hours a day, 7 days a week. No matter what time you call, help is only a ring away.
Locksmith Las Vegas (702) 577-2941