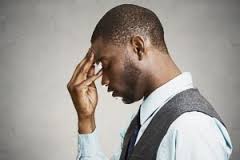 The Price of Going Cheap When it Comes to Locksmiths / By Locksmith Las Vegas
Sometimes in life it doesn't pay to be cheap. I'm going to share my story with you in order to warn you about occurrences that happen when you decide to be cheap, especially in the case of choosing a locksmith.
I've always been smart with my money. I'm not the type of person to spend money for no reason (I'm an avid fan of Walmart, Aldi, etc.) I clip coupons, I find every discount I can and I camp out in front of electronic stores like Best Buy on Black Friday to get the best deals. However, I have learned my lesson that when it comes to dealing with sensitive issues such as hiring a locksmith you are better off choosing the safe path and not being cheap.
Not too long ago I got locked out of my home. It was cold outside and snowing. Needless to say, I wanted to get back inside my house as soon as possible.  I didn't want to catch the flu or a cold standing outside in the snow, locked out. What I did was I searched on google for local locksmiths and called about four locksmiths companies to ask for a time and price estimate. Most quoted me the same fee and response time, but it seemed to me to be too much to ask just for someone to come and open my door. Therefore I tried to find the easy way out. I attempted to be my own locksmith (or a low-quality version of what a locksmith really is.) I got my toolbox out of the car and tried to unlock my house's security door. Instead of the success story I had anticipated, it became a disaster. Now I had a broken door lock on my hands, all because of my ignorance in thinking I could open the door on my own.
After that, I decided to finally just call a locksmith. However, instead of calling up one of the expensive locksmith services that the google search yielded, I did a search to find a really cheap local locksmith. On one of the last search pages I found a super cheap locksmith. I called them up for an estimate and the estimate fee was so simple, it seemed almost too good to be true. Now, looking back on it, I realize that if it seems too good to be true it probably is. However, at the time, I was happy with the quote they gave me for how much I would need to pay and their fast response time so I told them my address and waited for the locksmith to arrive.
After an hour and half waiting, and sneezing, feeling myself getting sick, the supposed "locksmith" got to my house and fixed the mess that I made for myself, and finally opened the darned door. When it came time to pay him, however, I encountered an unpleasant surprise. He charged me more than 3x what the original estimation was. The locksmith made excuses and proceeded to inform me that the estimate is only an "estimate".
So, as you can see, I could have avoided catching the flu and saved a lot of money if I wouldn't have been cheap in the first place and just called a good company. With serious cases like lockouts and lock problems it doesn't pay to be cheap.
Locksmith Las Vegas (702) 577-2941