How to Hire a Trustworthy Locksmith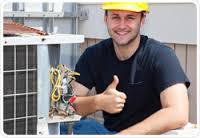 We use locks so that our homes, cars, and business will be secure. However, when the moment happens that you get locked outside by accident, you may find yourself wishing that there were no locks. You know that you have to call a locksmith, but how do you know whom to call? You need to find someone who you can trust to open your vehicle or house door. Here are some requirements for choosing an emergency locksmith.
Go Local
First of all, you should take into consideration if the locksmith is local or not. If they are located in another city they may charge you a fee for travel time. Locksmiths that are local usually have an office that you can go and visit in person when you have non-emergency security issues. In this way you can build a relationship with your local locksmith and this will go a long way in enabling you to trust them. Another recommendation is to find more than one trustworthy locksmith in your vicinity. If it so happens that one of the locksmiths is not available to help you in an emergency, then you have a back-up and can call him. Especially if you have a business, this is a very useful strategy. Some businesses require locksmith services often.
Not all locksmiths have a storefront. Instead, they have an operational "mobile" service. Instead of having a store that you can visit they most likely run their business from home. For mobile locksmiths, you can find customers who have called on their service and see if they were satisfied. You can also research any business through the Better Business Bureau or other local protection agency that serves consumers.
Get Referrals
You should start by asking your family and friends if they have used a locksmith service recently. They may be able to recommend someone. In small towns it's likely that there are only a couple of 24-hour locksmith. In larger cities, there are many more choices. There may be 25 or more 24-hour locksmiths to choose from.  Consumers who have used a locksmith service can recommend a company to you and this can help you make the right choice.
Use Internet Resources
Most locksmiths have proprietary webpages with a listing of services offered, their hours of operation, how much they charge and more. By browsing the web you can quickly research various local locksmiths and compare the prices of services offered. There are listing companies on the internet that can give you information on many locksmith services that are found in your area. You can use one of these broad sites to find an initial listing of locksmiths and then do further research on your own. When you are stuck in an emergency it is possible to use your cell phone and access a directory of locksmiths. Some of these directory services will even call the locksmith for you and this will save you time.
Auto Locksmiths
Have you gotten locked out of your car? You can find a reputable locksmith online or in the yellow pages. You should be able to find a locksmith that specialized in automobiles. Auto locksmiths can unlock your car without damaging the door or lock.
Please note that it is wise to call your insurance company or other service company for roadside assistance first. They may be able to provide you with a discount when you need locksmith services. They can also jump-start a dead battery and help out with flat tires, towing services, and an empty tank that is out of gas.
Locksmith Liability and Pricing
It's a good idea to check that the locksmith is insured in the event that damage were to be incurred. Damages will be covered by liability insurance if something were to happen as a result of the work the locksmith has done on your car or at home. It may be a bit more expensive to hire an insured locksmith. However this additional charge is well worth the peace of mind that you will enjoy when you choose an insured, reliable professional to handle the job.
You should be sure to confirm the price you will be charged before you agree to the service. Make sure that the cost is upfront and there will not be any hidden charges at the end. Ask the locksmith if there will be any extra charges incurred in the case that he runs into other problems partway through the repair. You should not trust a locksmith who tells you that he needs to drill the lock and replace it rather than simply opening it. As long as there is no prior damage, certified locksmiths should be able to unlock nearly any door.
Be on Guard
The locksmith vehicle should have the company name or logo written on it visibly. Make sure that the locksmith asks you for ID and verifies that you are actually the owner of the vehicle, home or business that you are trying to get back into.  All trustworthy locksmiths will ask you for ID before doing the job. This is to defend against break-ins and theft from criminals. You should request an itemized invoice that lists charges for labor, service, and parts once the work has been finished.
It doesn't have to be a hassle to find a reliable 24-hour locksmith. You should be prepared ahead of time for an emergency. It is recommended to carry a list of certified locksmiths that you can call and to keep this in your wallet. You could also add of a web directory of local locksmith services to your favorites for easy access. Also make sure to save some extra money in case you need to call a locksmith in an emergency.  You never know when you will need one.